Amazon Inc., Jeff Bezos and Marketing Tactics
How shallow do you want to be to divert attention away from your disastrous performance?
How deep do you want to get involved to spark a meaningful change?
A recent Amazon Inc. announcement is a perfect example to clarify the differences of these two marketing concepts.
Amazon inc. recently bought naming rights to Seattle's iconic sports arena. The company will not name it "Amazon" or "Prime" as someone would assume. They are planning to name it "Climate Pledge Arena". How cool or weird is that?
---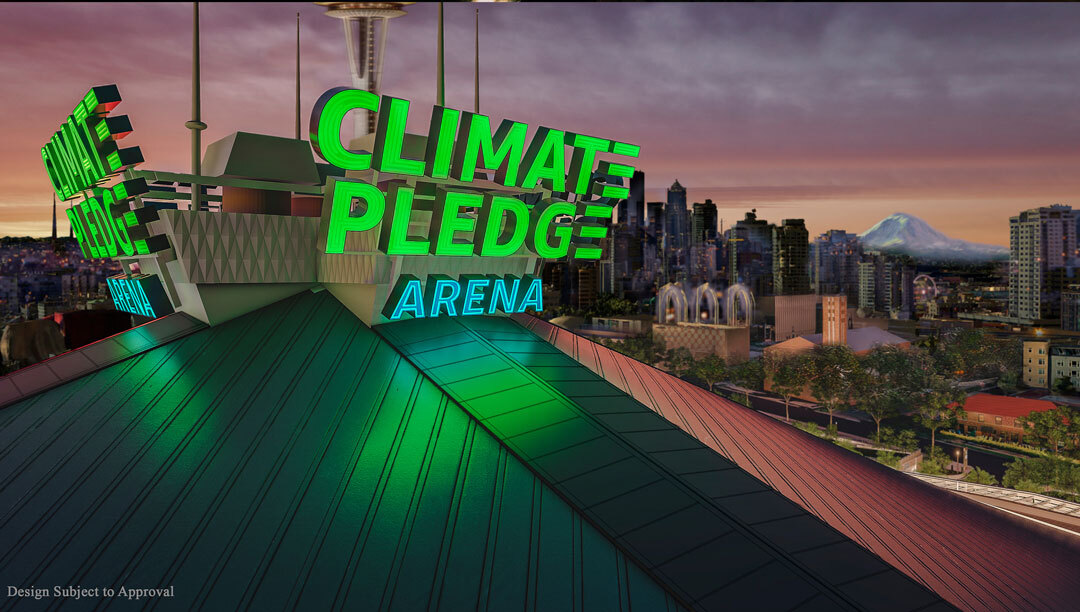 At one side, you would expect climate activities will be jumping in joy to see the tech-giant (?)'s onboarding on climate change issue will give it a huge facelift and approval it required with businesses. And, on the other side you would not be super excited in name-changing-game and think how they missed the point by providing lip-service and not doing concrete climate change actions on the ground.
Well, personally I think both arguments are valid in this case.
Amazon''s decision to name the iconic sports venue as a climate pledge arena is to highlight and support their climate pledge they made in 2019. Their climate pledge includes tangible climate targets to achieve which ultimately will reduce their huge carbon footprint to reach carbon neutrality by 2040. One of the major goals pledged was to reach 80% renewable energy for its global infrastructure within five years, and use entirely renewable power by 2030. That is huge coming from a company like Amazon.
In addition to their 2019 climate pledge, they are also striving to make the "Climate Pledge Venue" the first net zero carbon certified arena in the world by adopting zero waste, 100% renewable electricity and use rainwater harvesting technology.
Having said that, a company like Amazon, could and should do much more than making a net zero sports arena especially when their greenhouse gas emissions in 2019 rose by 15 percent compared to 2018. That's an irony in itself. While it is safe to say that their pledge with arena climate targets are good but how would changing the arena's name to climate pledge would have any positive impact. That is beyond my comprehension.
What Amazon could really do is to look into how they will reduce their carbon footprint in their operations and how they will impact global sustainable investment by reviewing their investment strategy. More focused analysis and investment to use renewable energy sources as their core and reducing fossil fuel could do additional benefits to the climate conversation.
As I mentioned previously, naming a sports arena to link to its climate activism would sound shallow and will be seen as diverting attention. Whereas, applying and adopting cleantech and climate smart solutions to achieve net neutrality will be considered a deep dive actionable pledge. There is a fine line to tread for Amazon and it will depend on Amazon how they want to walk that path.
---
Thanks for stopping by and reading the post. Here are my recent articles published on Hive.
An innovative new technique could produce 35% more solar energy
Weekend 5K Run- Last for the month of June